Mission Statement | Office Tour
---
Individual Profiles
Andrea A. Berryhill, D.D.S.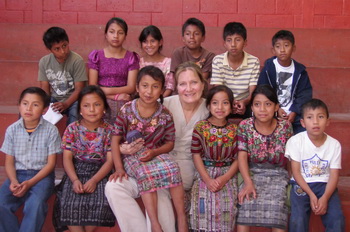 Dr. Berryhill received her undergraduate degree from Santa Clara University and her dental degree from the University of the Pacific. She completed a two-year residency in Pediatric Dentistry at the University of Southern California/Children's Hospital of Los Angeles. Dr. Berryhill is a Diplomate of the American Board of Pediatric Dentistry, a Fellow of the American Academy of Pediatric Dentistry, and a member numerous organizations including the American Dental Association, the California Dental Association, and the California Society of Pediatric Dentists. She is on staff at Children's Hospital of Central California.
About her profession as a Pediatric Dentist, she writes, "It's all about the kids. Making a difference in the life of a child is what we are about."
Dr. Berryhill is also a mom. She has three great kids, Liz, Matt and Allison. The family enjoys downhill skiing in the winter and hiking in the summer.
Dr. Berryhill's office is also affiliated with Stem Save, an organization which banks dental stem cells. For more information on banking dental stem cells, please visit www.StemSave.com.

Donna Schrack, BA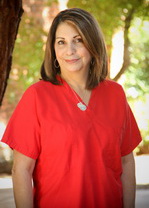 Donna is the office manager and has been working with the practice since 1998. She will answer all of your billing questions and handle your child's insurance claims. According to Donna, "The best part of my job is the friendly, positive atmosphere". Donna is a graduate of Cal State Northridge.
Denise Porter, BA, MS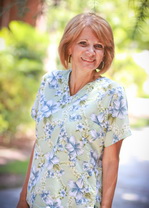 Denise is our office receptionist and treatment coordinator. She has earned both her BS and MS from Fresno State. Denise has been with our practice both as a parent and team member over the past several years. Sister to Donna, (our Office Manager), both provide fun and laughter to the front office.
Meghan Ojeda, RDH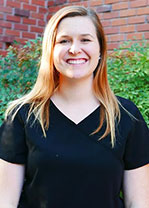 Meghan is the newest addition to our staff. Meghan was the top graduate in her class at Fresno City College Dental Hygiene program. Meghan was awarded a scholarship through the California's Dental Hygiene Educators Association and graduated with highest honors. We can certainly see why!
Meghan is passionate about working with kids and teens and recognizes the importance of establishing good oral hygiene habits early for a healthy dentition. Meghan is excited about offering quality care to each patient.
Tiffany Stice, RDA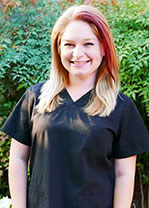 Tiffany joined our team in 2014 as a Registered Dental Assistant after completing her education at Reedley College in 2013. Tiffany's youthful exuberance for her job is a great asset when working with children of all ages. She soon becomes a favorite of many of our patients and they look forward to seeing her on their next visit. Tiffany loves to engage each child in conversation and ensures they feel well cared for while in the office.
Ann Poythress, BA, RDA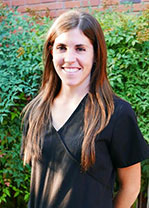 Ann is a Registered Dental Assistant. She joined our team after completing her training at Kaplan College. In addition to her dental training, Ann earned her Bachelor's of Arts degree in Speech Language Pathology from Fresno State University.
Ann demonstrates her enthusiasm for working with children each and every day. Ann's personal goal is to provide a positive and fun experience for each child she works with throughout the day. The smiles on her patient's faces as they leave our office prove her success in meeting this goal!
---
Our mission: To provide the finest dental care possible for each of our pediatric and adolescent patients in a gentle and caring environment. We realize that a child's future attitude towards dentistry is influenced by today's experiences and no patient, young or old, should be afraid of the dentist. We are committed to education and prevention so that every child has the opportunity for a cavity-free smile. With early and regular care, all children can have a life-time of dental health.
Our People: We are excited about what we do! We believe that by working together we can make your child's experience both positive and rewarding. We treat each child like they are our own and strive to make every appointment the best it can be!
Our office exceeds industry standards for sterilization!

---